Art Basel Miami Beach is coming up on its 20th anniversary and is amplifying its already immense exhibits. Art Basel Miami Beach is North America's most thorough international contemporary art exhibition. Increasing by 33 since last year, 285 galleries from 35 countries will be showcased. This year they will feature over 4,000 artists, 26 of them being first-time exhibitors. Over half of the galleries will be from North and South America, bringing diverse pieces and works. Leading galleries from five continents show significant works by leading international masters of Modern and contemporary art, along with a new generation of emerging stars. Popular exhibits include the main gallery of modern, and contemporary art, plus spaces for emerging artists and Meridians. The Bases projects push the known boundaries of traditional art fair layouts.

The original Art Basel was founded in Basel, Switzerland in 1970, the Miami Beach edition came to fruition in December 2002. The vision of the original Swiss gallerists, Ernst Beyeler, Trudi Bruckner, and Balz Hilt, was to bring together artists, collectors, curators, and critics from all over the globe in one place. Miami was selected as an ideal additional location due to its convenient location in North America close to South America, and vibrant culture. The Miami art scene has become a thriving destination with a vibrant gallery scene, cutting-edge museums, and world-class street art.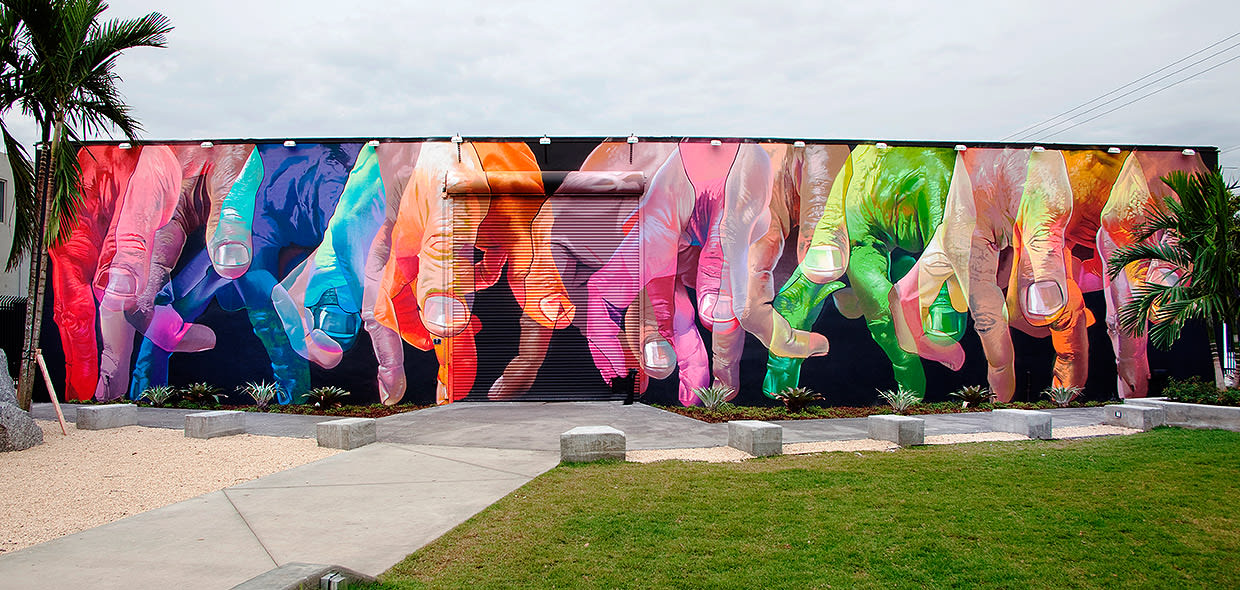 The spirit of Art Basel lives strong throughout large and small-scale venues throughout the city. The Convention Center space is not the only place with a whirlwind of art and culture suited for Miami. Taking a look through South Beach, Midtown, Wynwood, or Downtown you will continue to see the beautiful sights. From dazzling parties, beautiful events, and satellite fairs, during this week emerged the city into what is known as Miami Art Week.