Months of low inventory paired with vigorous demand have led to noticeable price changes. February 2021 posted year-over-year increases in the average sales price of single-family homes throughout Greenwich:
All of Greenwich: $2,906,514 (+57% YOY)
Mid Country: $3,691,619 (+63% YOY)
South of Post Rd: $3,444,125 (+67% YOY)
Cos Cob: $1,452,800 (+49% YOY)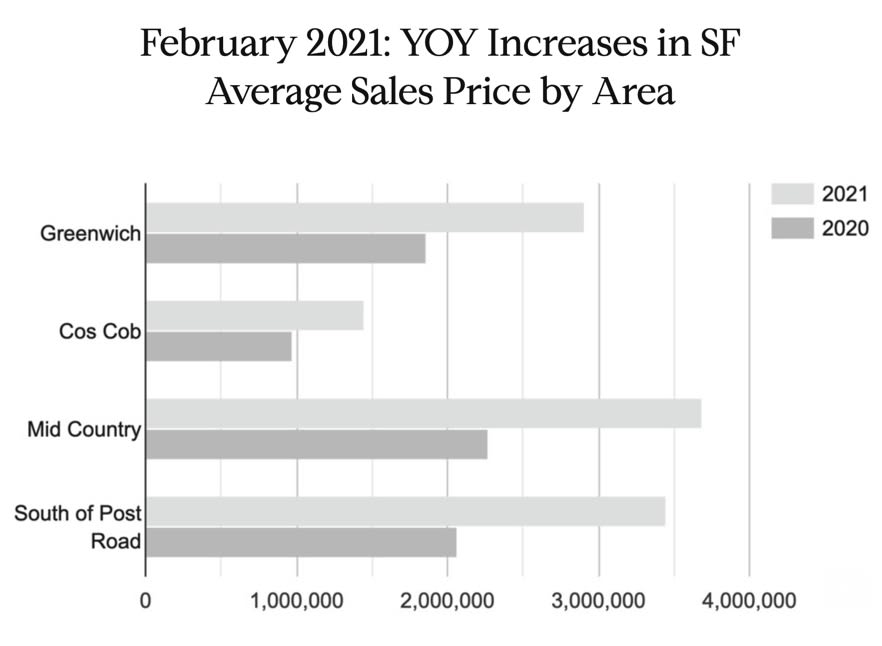 Seller's Market is Expected to Continue as February Single Family Home Sales Increased and New Listings Decreased
We expect the seller's market to continue through Spring. Homeowners are still reluctant to put their properties on the market. February 2021 saw a 36% decrease in new listings of single family homes (85) compared to February 2020 (133). Demand remains high: 106 single family homes were in contract in Greenwich at the end of February, a 66% increase over 2020.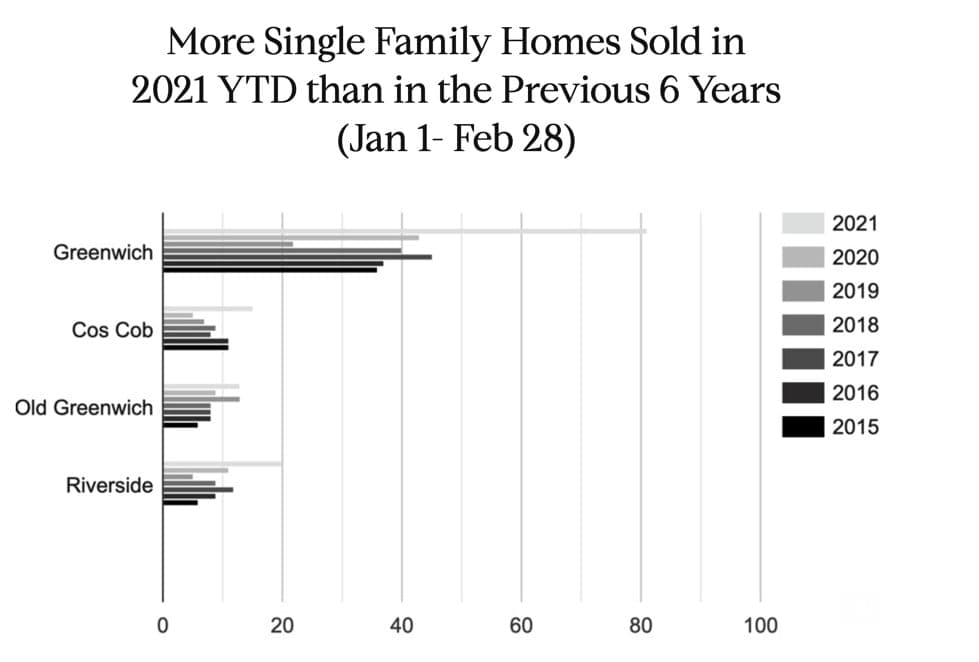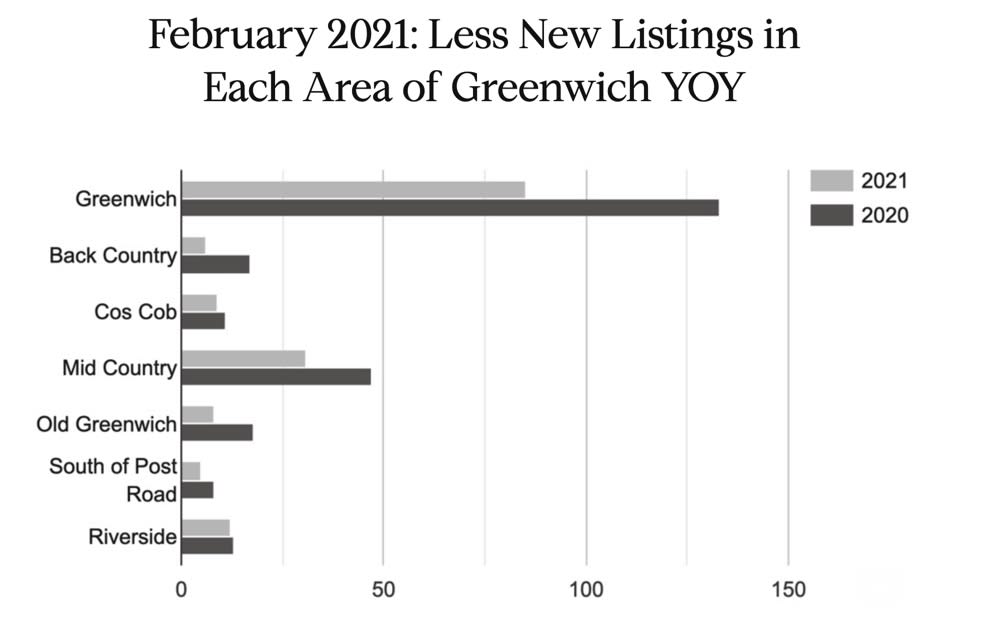 For further details on the February 2021 market, please click on the Sarsen Team Market Data image below.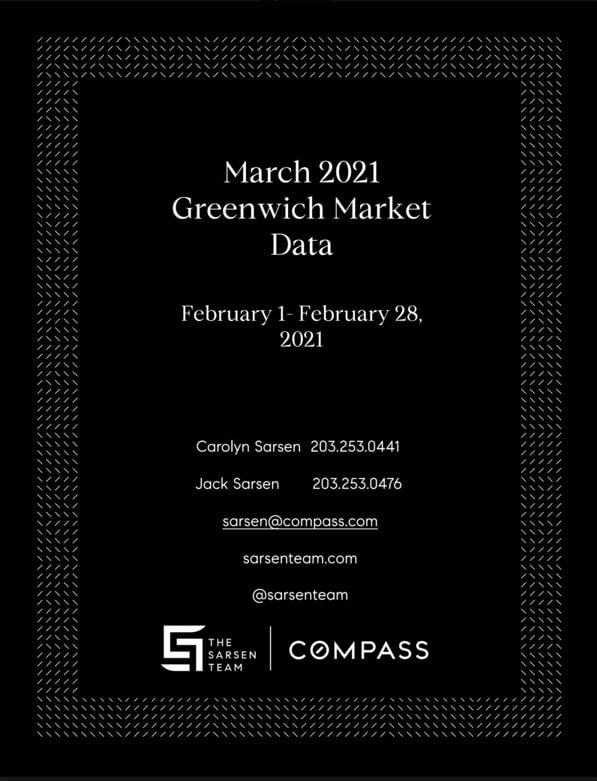 Greenwich March 2021 Property Transfers:
46 Oneida Drive for $3,200,000
1076 Lake Avenue for $3,000,000
619 Steamboat Road for $3,500,000
201 Cat Rock Road for $1,330,000
9 Fairway Lane $4,625,000
27 Bayside Terrace A for $3,050,000
2 Oneida Drive F for $5,995,000
33 Ballwood Road for $3,880,000
33 Meadowcroft Lane for $3,700,000
20 Chieftans Road for $2,450,000
15 Gray Oaks Lane for $1,800,000
14 Scott Lane for $810,000
28 Boulder Brook Road for $1,900,000
23 Griffith Road for $1,492,750
317 Riversville Road for $980,000
2 Midwood Road for $3,250,000
1 Meadowcroft Lane for $13,300,000
56 Wesskum Wood Road for $1,645,000
5 Chapel Lane for $2,800,000
26 Nicholas Lane for $580,000
35 Mianus View Terrace for $1,295,000
12 Middle Way for $2,250,000
322 Delavan Avenue for $650,000
5 Walker Court for $842,000
9 Glenville Street for $1,150,000
48 Walsh Lane for $6,000,000
343 Sound Beach Avenue for $2,000,000
52 Nicholas Avenue for $630,000
151 Park Avenue for $3,200,000
35 Wildwood Drive for $1,050,000
50 Locust Street for $857,000
3 Juniper Lane for $2,895,000
73 Bowman Drive for $1,745,000
207 Round Hill Road for $2,050,000
11 Deer Park Court for $6,210,000
41 Baldwin Farms N for $2,750,000
19 Richmond Drive for $1,145,000
372 Cedar Hill for $2,992,500
390 Round Hill Road for $5,495,000