Over the past two decades, we have seen all white kitchens everywhere. Homeowners ditched their dated wood cabinetry for white, sleeker versions of their former selves, and swapped out 90s granite countertops for white or light-colored quartz or glossy polished marble. Some contrasting elements in backsplash or kitchen islands offer a little variety, but overall the feel has been light and white - whether it be modern or country farmhouse in style. In most cases, this palette was a welcome refresh from our parents' kitchens!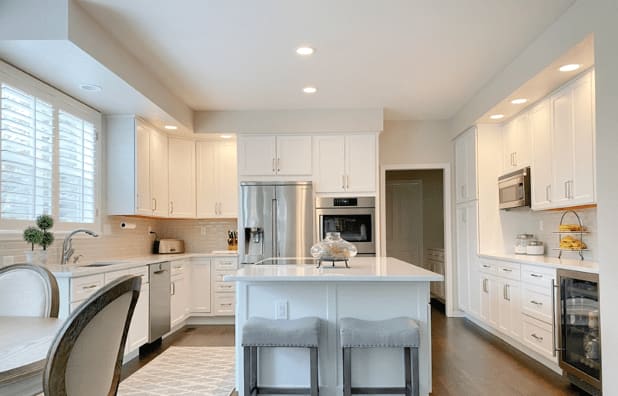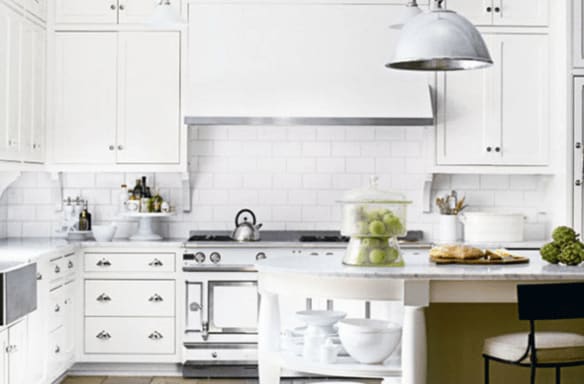 As with all things, times - and trends - change. Warmer kitchens are making a comeback, with a modernized twist. Homeowners are requesting the use of organic materials in order to bring nature into their living spaces. We are seeing this in kitchens in the form of wood cabinetry, eco-friendly materials, natural stone on countertops and walls, and mixed metals.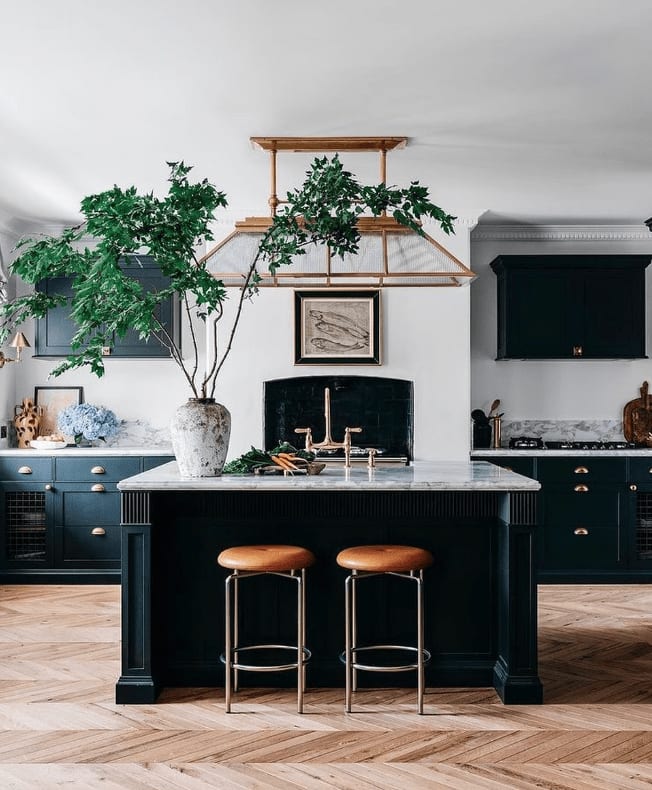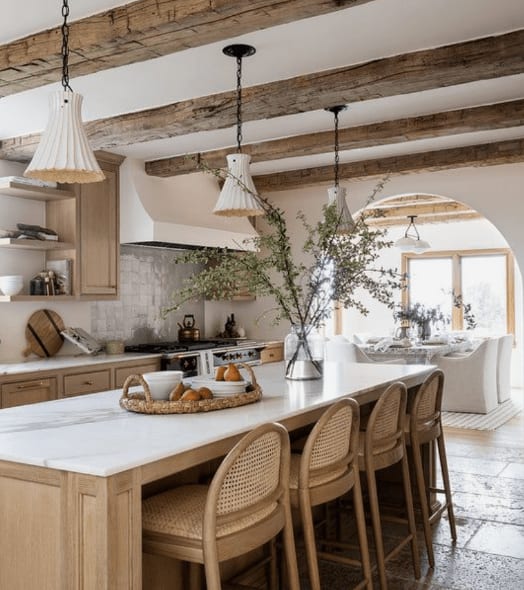 Moving away from traditional subway tile and small mosaic motif tiles for backsplashes, we are now seeing slab backsplashes that run up an entire wall to showcase the beautiful natural marble. This becomes the focal point of the kitchen and an art piece in itself. Strategically placed open shelving can offer a place to display beautiful glassware and curios without feeling heavy.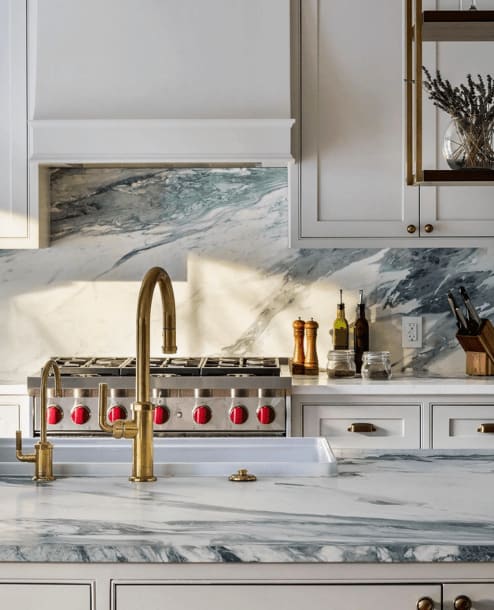 .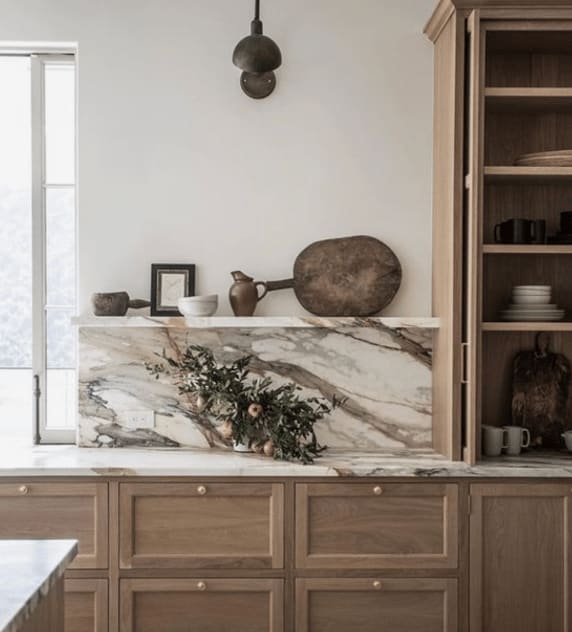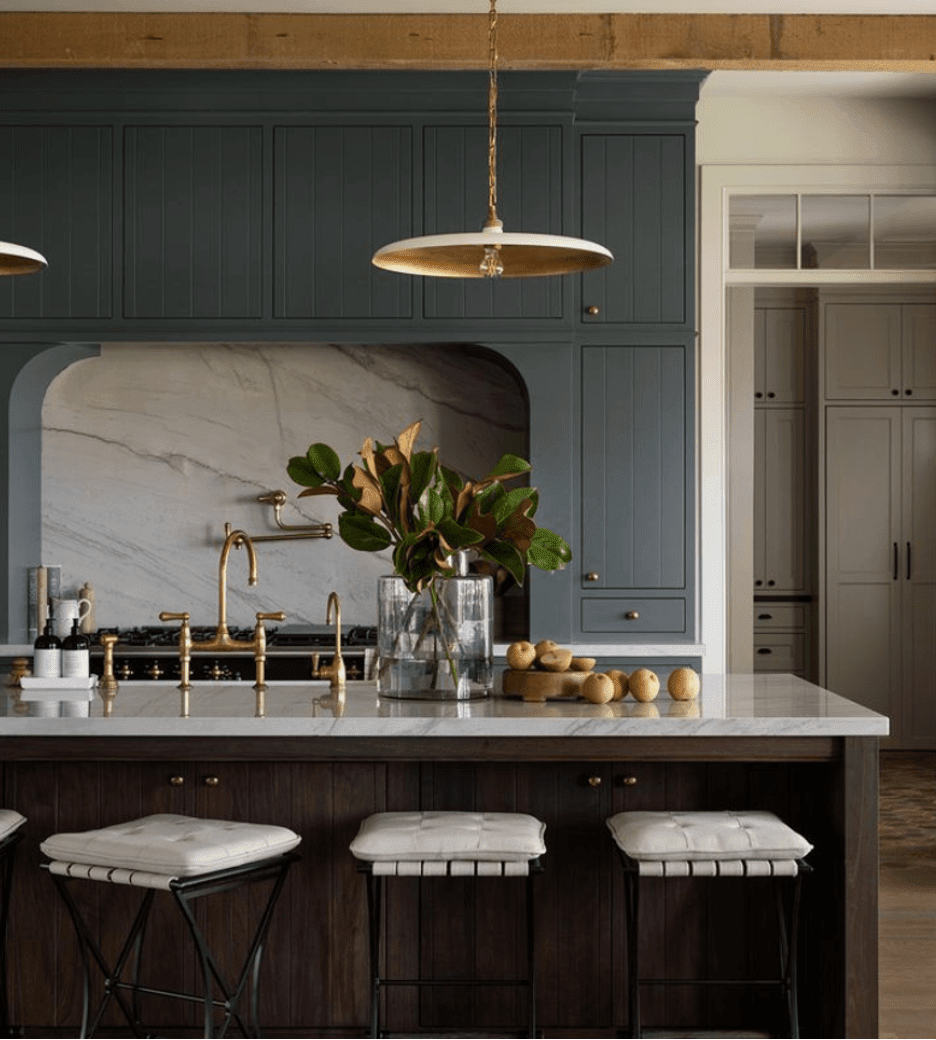 Homeowners are getting bolder in color choices - opting for natural wood cabinetry in light and dark tones, with contrasting bold color for walls, island cabinetry, and more. And don't forget the ceiling! Using a contrasting color or fun wallpaper with a "pop" on the ceiling is a great way to showcase personal style and add that wow factor. Wood paneling or beams are also an effective way to warm up a space and offer another layer of texture.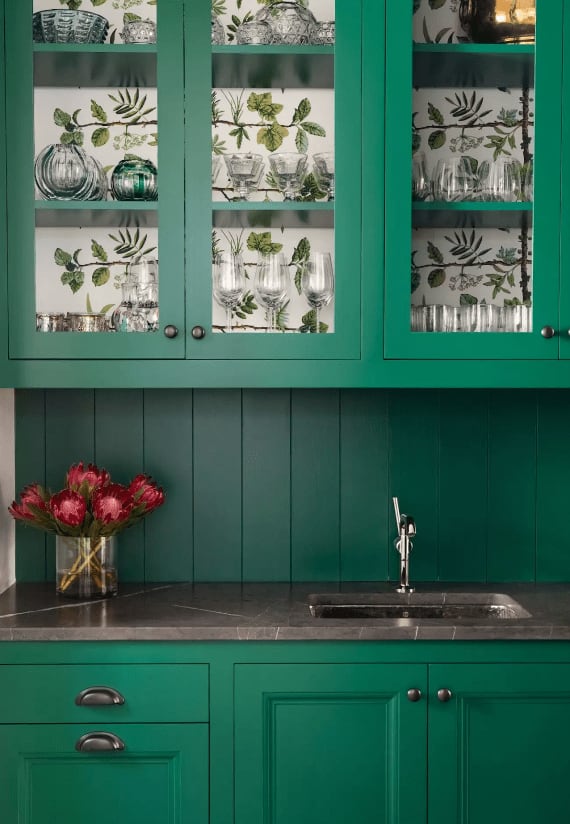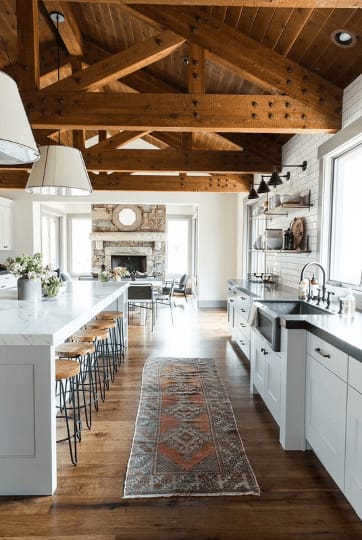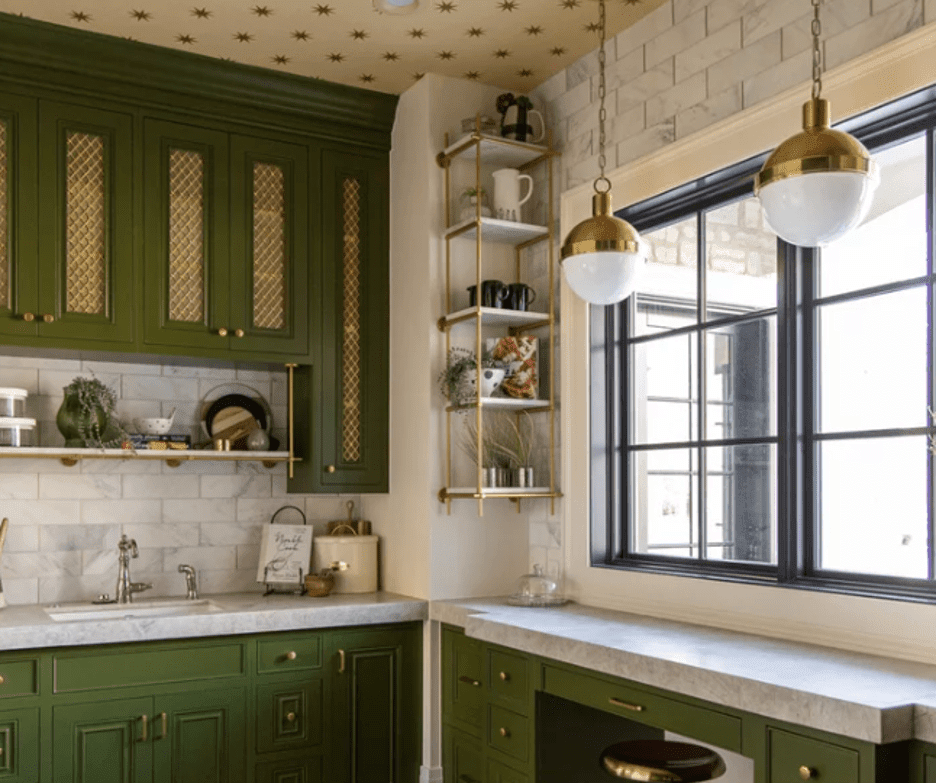 White interiors aren't going away, and are still a beautiful choice for kitchens, but we will continue to see warmer, creamier whites mixed with natural woods, bold color and marble to offer an overall more natural, vibrant feel in the kitchen. You don't need to gut renovate to achieve this feel! Adding ceiling elements, wood paneling, or just swapping out countertops and backsplash can make a huge impact without a massive reno project!
Katie Melchior, Design Consultant