Interview with Kate DeCarlo from Grey Stone Designs
With COVID-19 rapidly changing interior design and staging trends, it can be challenging to stay current on the latest buyer preferences. Our clients want to know what improvements will make their home competitive in today's market. We reached out to one of our favorite interior designers and stagers, Kate DeCarlo from Grey Stone Designs, to find out how owners can sell their homes for more by improving their house to match today's style.
COVID Trends: New Buyer Preferences and New Design Elements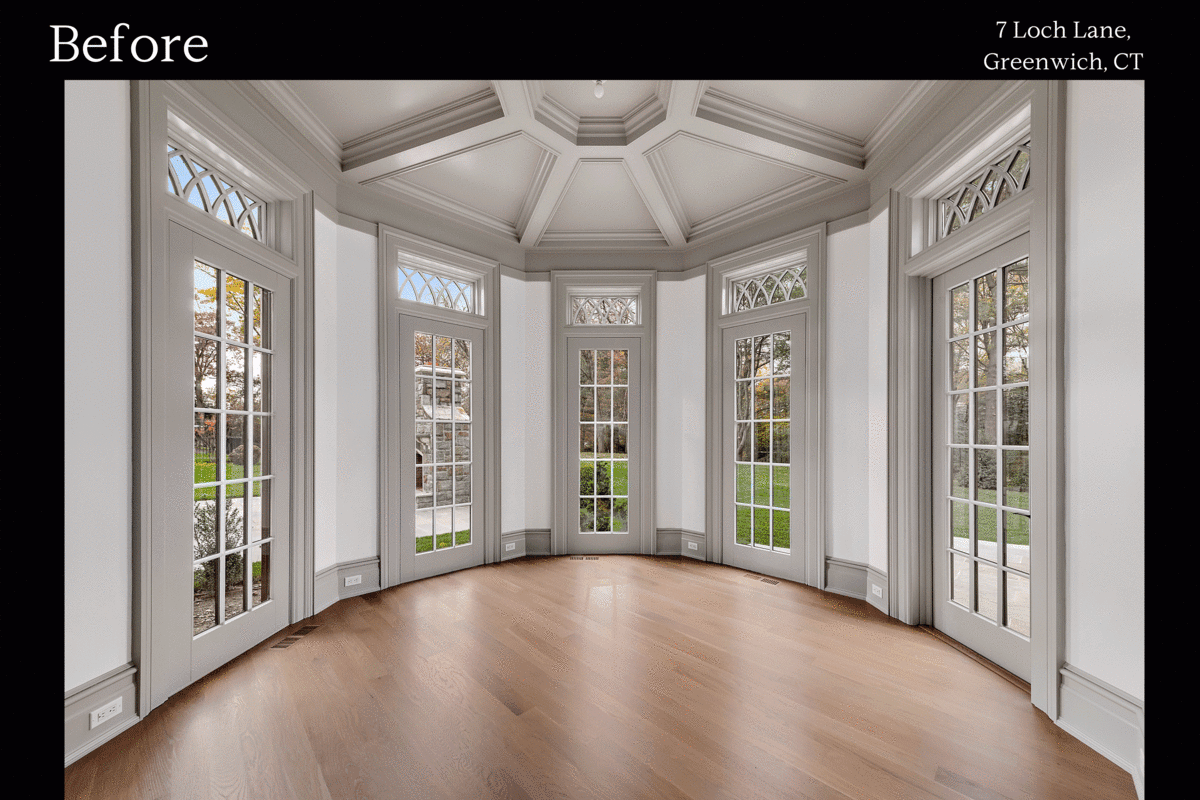 Instead of just one home office, our New York City buyers moving to Connecticut are looking for multiple offices for dual-income households, dedicated space for e-learning, a gym, and a kids' play space. They are also bringing staff with them so they need room for nannies and housekeepers.

New Design Elements
The new priorities are comfort and multiple casual living areas. Clients are transforming formal living rooms into secondary family rooms by adding TVs and larger seating areas. Formal living rooms and dining rooms are falling out of favor.
Color Trends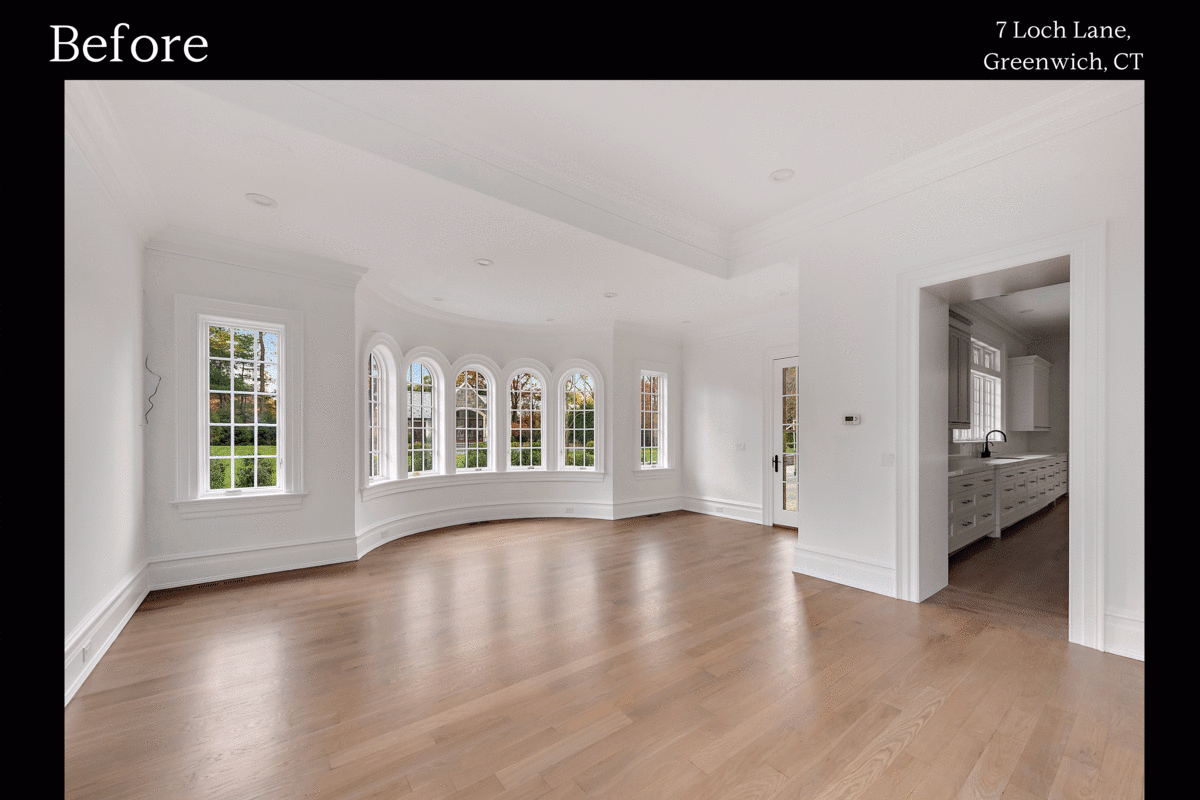 Yellow hues used to be in fashion, but now we are seeing crisp white with blue undertones and grey. Brown hand railings that matched the floor are now high gloss black.
The value of using white paint is that it is a blank canvas on which buyers can project their own palette and style. Staging can show an optimal room layout, but buyers need to visualize how the house will look with their furnishings in it.
Advice to Sellers: Improvements with the Best Return on Investment and Strategies to Minimize Flaws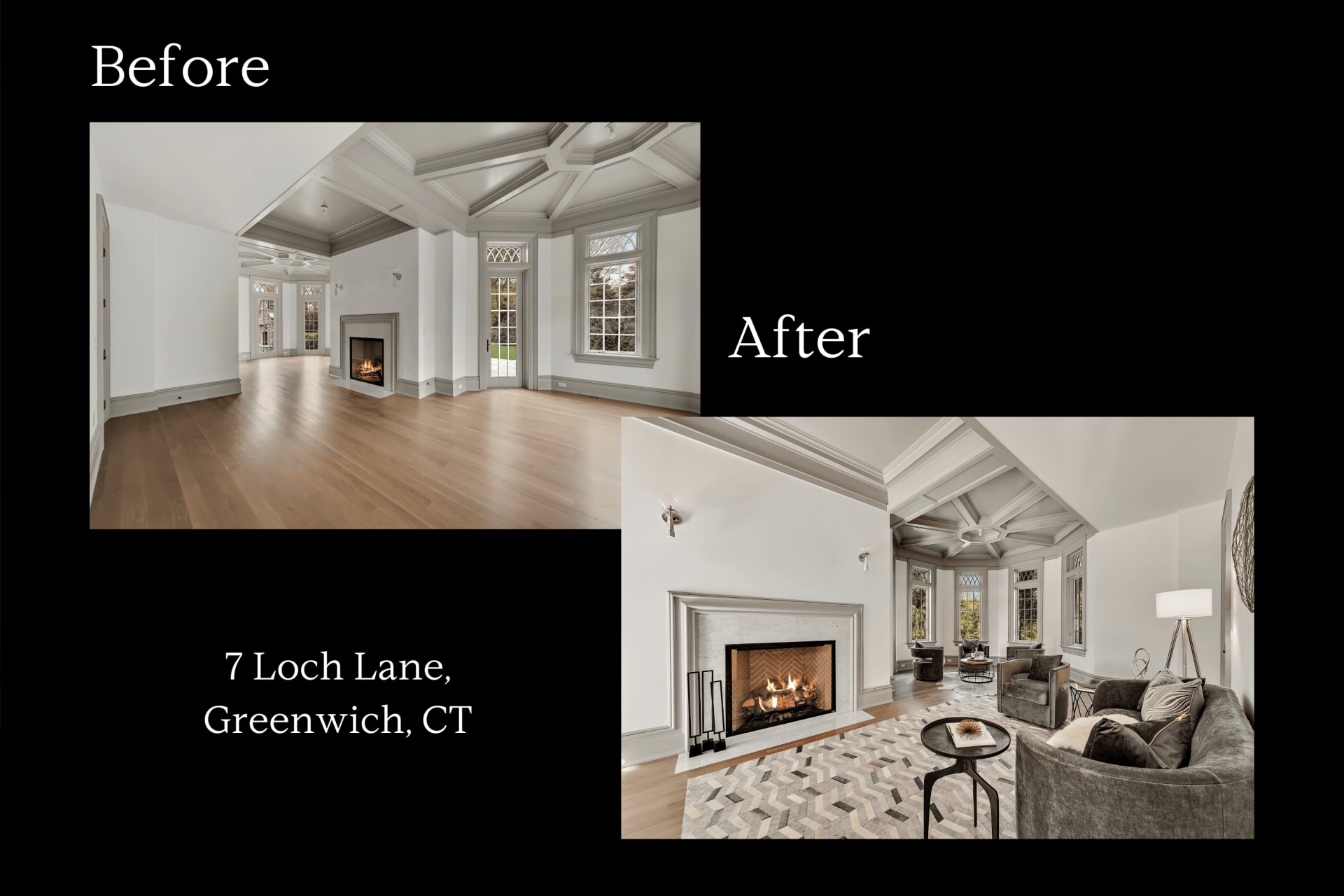 A seller's best investment is paint. When presenting a home, new paint looks and smells fresh. Lighting is an easy investment that elevates a home's decor. A pair of fresh sconces on the front door gives the space a modern look. If your house does not have overhead lighting, light fixtures can make a big difference. Mirrors are also a stager's best friend. There is a psychological moment when a buyer sees themselves in a house for the first time. We like to put mirrors in the entryway. ​​​​​​​
Staging can minimize a home's flaws. Low-profile furnishings make ceiling heights look higher. Small spaces will feel bigger with an extra-large area rug with a texture and soft neutral hues. ​​​​​​​
Editing is also key to making the house look light, bright, and neutral. Less is more. Clients need to see space, not just furnishings.​​​​​​​
Helping Older Homes Sell by Opening Up the Kitchen and Creating New Family Rooms
At a recent project at a 2,500 square foot 1950's home, we removed the wall between the kitchen and the living room to create a more open concept. Removing that wall added so much value to the home: it allowed the home to have space for families to spend time together by the TV and still be near the kitchen. ​​​​​​​
Removing a caterer's kitchen wall to create a family room also helped me transform a Greenwich carriage house from 1906. Since secondary family rooms on the second floor are becoming popular, we also took a bedroom with its own attached stairway and made it a space where families could spend time together. These updates resulted in multiple offers. It was a one percent investment to gain half a million dollars in equity. ​​​​​​​