In the fast-paced and ever-changing world of real estate, having access to a network of accomplished professionals can make all the difference. Enter REALM, a revolutionary network that brings together the most accomplished real estate professionals from across the globe. With a mission to provide exceptional service and exclusive access to various brands, REALM is transforming how properties are bought and sold worldwide. One of the critical strengths of REALM lies in the impressive partners it collaborates with, enabling a seamless experience for buying and selling homes, regardless of location. Let's take a closer look at some of these powerful partners and the unique benefits they offer:

Pacaso - Redefining Luxury Second Home Ownership
Pacaso is at the forefront of modernizing luxury second home ownership. By offering ongoing property management, and an intelligent scheduling system, Pacaso makes owning a second home easier and more cost-effective. One of the most appealing aspects is no bidding wars; the displayed price is the final price. R. This partnership streamlines the buying and selling process, with Pacaso handling the essential tasks, including tours, inspections, and escrow. It's a win-win for agents and their clients, making it one of the most accessible commissions they'll earn all year.

SANDOW DESIGN GROUP - Connecting the World of Design
SANDOW DESIGN GROUP is a collective of influential media and service brands dedicated to inspiring, connecting, and advancing the world of design. Through various platforms, such as print, digital, events, and research, SANDOW DESIGN GROUP brings brands and their audiences together, fostering engagement, inspiration, and information. REALM members can now leverage the robust ecosystem of SANDOW, gaining access to its diverse service offerings. By collaborating with SANDOW DESIGN GROUP, expand their reach and enhance their marketing strategies in the design-oriented market.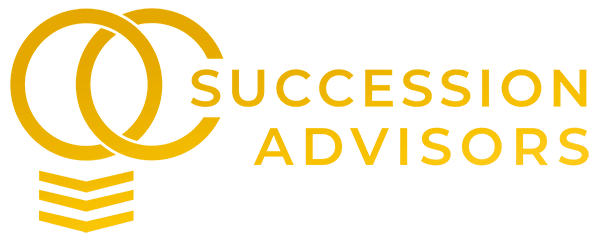 Succession Advisors - Empowering Wealth Advisors and Their Clients
Succession Advisors is a leading resource for family offices, wealth advisors, and clients, offering valuable insights beyond investments. With expertise in trust and estate, family legacy planning, and luxury lifestyle, Succession Advisors provides direct access to industry experts to cater to the unique needs of high-net-worth and ultra-high-net-worth consumers. Through a strategic partnership with REALM, members gain direct access to the WealthCAP HUB®, a content-rich technology platform featuring information that profoundly impacts their clients. Moreover, REALM members can submit their content to the WealthCAP HUB®, garnering unique exposure to Succession Advisors' exclusive member base. Additionally, Succession Advisors collaborates directly with REALM members to offer bespoke exposure and experiences to their exclusive network of family offices and wealth advisors. This collaboration becomes a crucial component of the overall marketing plan for approved properties, further boosting their visibility on the market.
With REALM and its esteemed partners by their side, real estate professionals are equipped with a formidable arsenal to thrive in the global real estate landscape. The network facilitates access to a wide range of brands and services, unlocking a world of opportunities for both real estate agents and their clients. No longer bound by geographic limitations, REALM empowers its members to cater to clients' needs anywhere in the world effectively. The strategic partnerships with Pacaso, SANDOW DESIGN GROUP, and Succession Advisors have ushered in a new era of seamless collaboration and endless possibilities.